CAPTCHA Verification
A captcha field on your form adds an extra layer of security, to ensure you're getting real submissions and not spam bots.
We support basic image captcha and google reCaptcha.
To add a Captcha field to your form, click the Captcha field in the available fields section on the left-hand side of the screen and drag it to the appropriate place on your form.
We recommend placing the Captcha field near the bottom of your form, close to the submit button.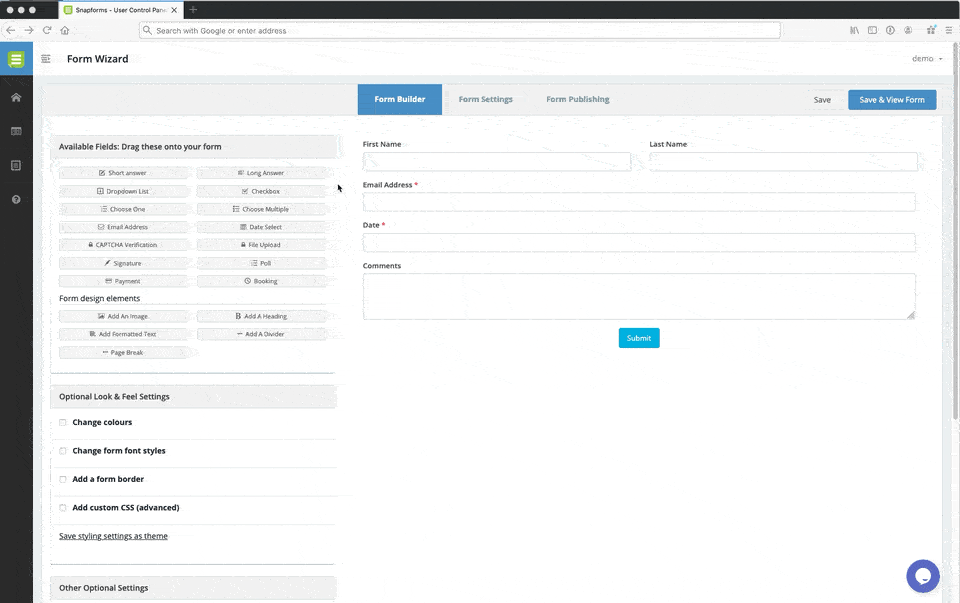 Captcha type
You can choose from two types of Captcha implementations depending on your preference.