This guide is intended to help you get started with form building in Snapforms.
For a more detailed reference and guide on the options and settings encountered throughout this process, please refer to the Form and form field settings guide.
Create and name your form
1. Log in to Snapforms using the link, username and password from your welcome email.
2. Click 'Forms' on the left hand side then click 'New Form'.



3. Type a name for your form, choose 'Templates' to start with a pre-made template, then click 'Next' to choose a template.
Choose your template and click next to enter the form builder.
Add in your form fields (questions)
4. In the form builder you have your form preview on the right, and the available fields on the left. To add in a form field, simply drag it from the left menu, on to your form.

5. You will need to provide a Name for the field (this is also the question), then click save to insert the field in to the form.
Note: There are many other optional settings for each form field, found by clicking 'Show Advanced Options'. More information can be found on these in our Form and form field settings guide.

6. Now your new field will appear in the form preview on the right hand side. Repeat this process until all your fields have been added, then click 'Save & Next' on the bottom right hand side.
You can edit the settings for any field by hovering over the field and clicking 'edit field details'.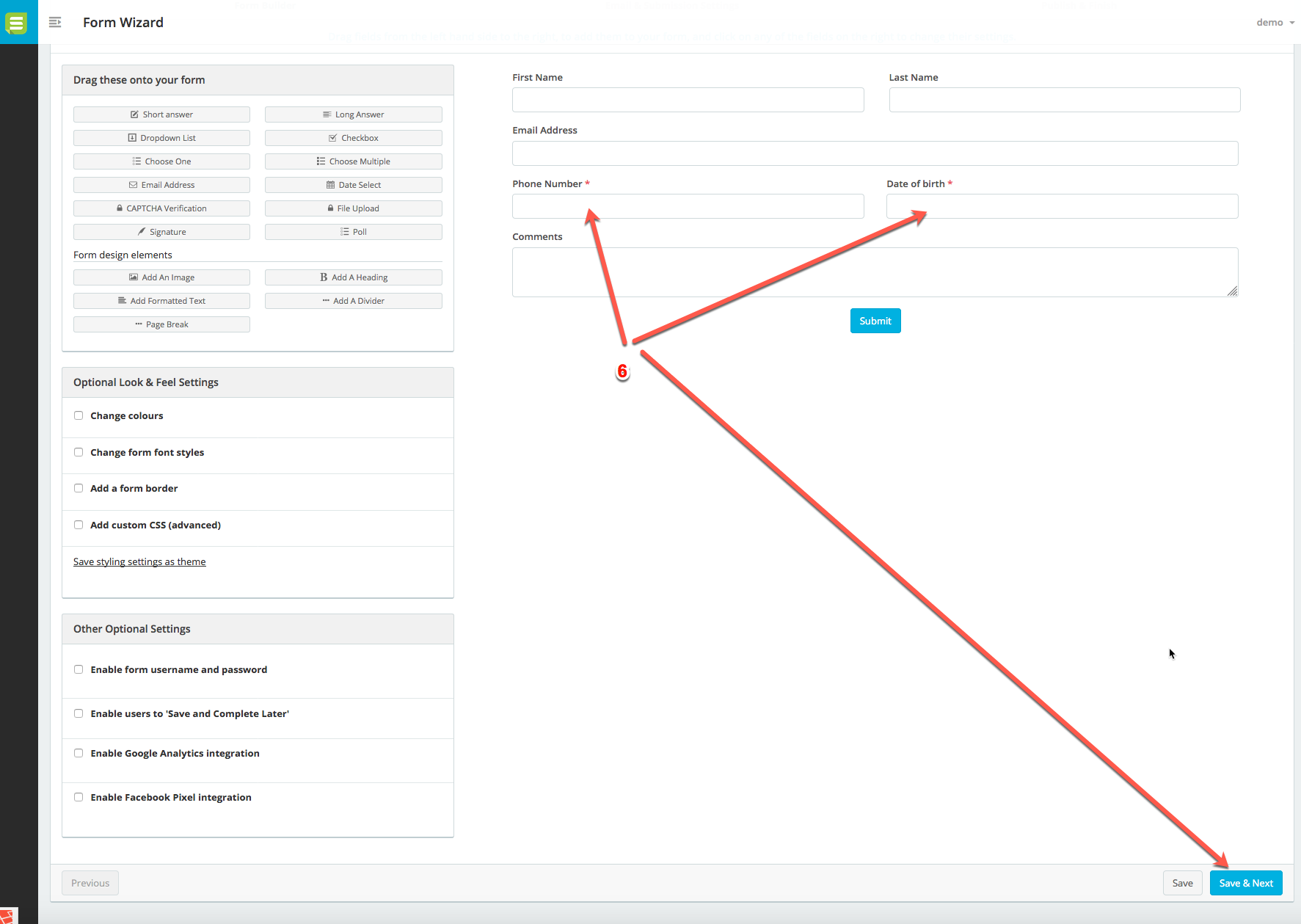 Set up your form submission settings
7. If you wish to receive a notification email each time someone submits a response to your form, with the submitted response enclosed, tick this option and provide your email details.
Note: You will also be able to download all responses at once, at any time within your Snapforms dashboard.
8. If you wish to send a confirmation email to the person filling in your form, tick this option and provide the required formatting and settings.
9. If you wish to show a confirmation page once someone completes your form, tick this and provide the content.
10. Once done, click 'Save and Next' to proceed to the last step.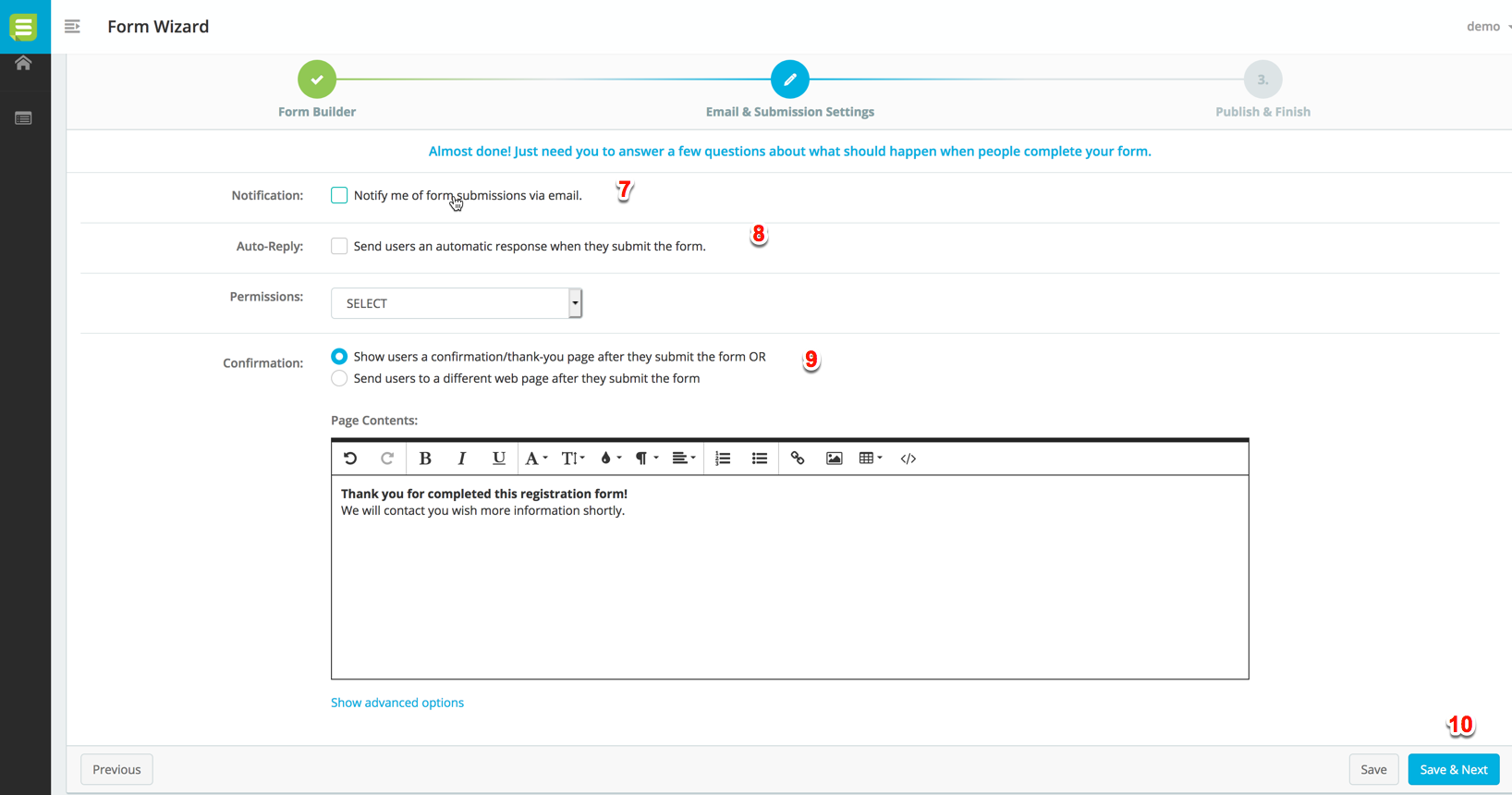 Publishing and sharing your form
11. You can share your form with your users in a number of ways. A direct URL is provided for sharing via email, on social media, on your website or basically any other way of providing a link!
12. Alternatively or in addition to the above, you can embed the form within a page your website. Doing this will make the form appear to be seamlessly part of your website. User will be able to see and fill out the form directly on your website.
13. Click Publish & Finish to save and publish the form. The form will not be accessible until you Publish it.
Trial our forms for 30 days absolutely free.
Start using our templates now and you can have your form up and running in minutes. If you'd like a hand, we can set up, customise and install your form for you absolutely free.
Start free trial