Multi-page forms with page breaks
Page break fields are useful for breaking up long forms in to multiple form pages, separated by NEXT and PREVIOUS step buttons.
To add a Page Break to your form, click the Page Break Field in the available fields section on the left-hand side of the screen and drag it to the appropriate place on your form.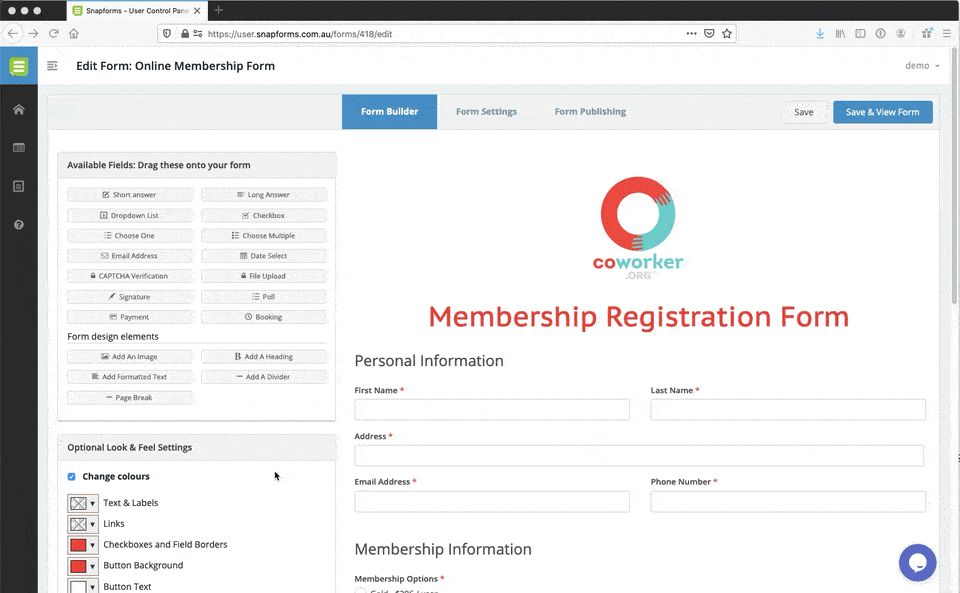 Click Save & View Form to view your form from the perspective of your users, and try the multi-step process.