Save and complete later
Allow users filling in your form to save their progress and come back to continue at a later time.
The 'Save and complete later' feature is particularly useful if you have a long form that may require a long time for your users to complete. Allowing them to continue filling in the form later will increase your submission rates and increase the quality of responses you receive.

Enabling save and complete later
1. First you will need to have an existing form or create a new one.
2. Click on "Edit" for the form you would like to enable save and complete later.

3. While editing your form click Form Settings, then click the 'Usability' tab. Tick the checkbox to enable "Save and Complete Later".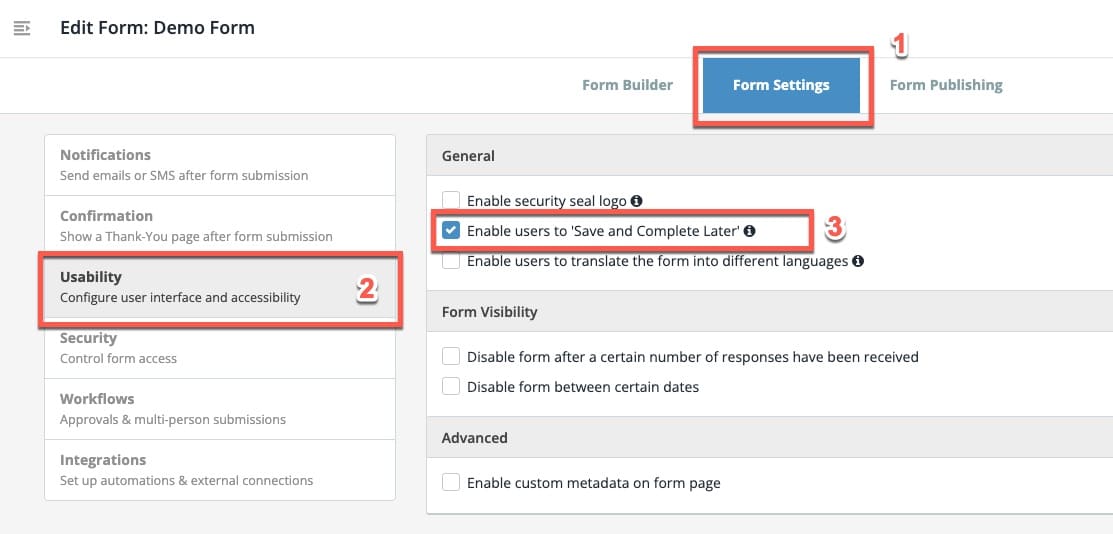 4. Once enabled your form will get an additional link below the submit button titled "Save and Complete Later". When a user that is filling in your form clicks this, they will be provided with a URL that they can return to at a later date to continue with their submission.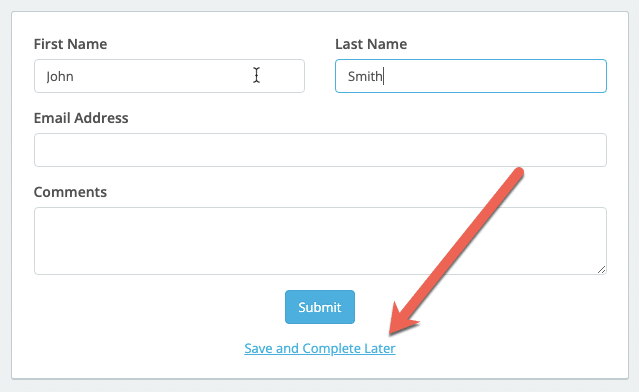 Incomplete form responses can also be found in your admin dashboard along with a link to view and continue the form response. Learn more about viewing incomplete form responses here.