Single Checkbox
The 'Single Checkbox' field is very similar to 'Choose Multiple' checkbox field except this one is for a single checkbox only. It is often used as agreements to terms and conditions, acceptance of something or opt-in.
This field also allows a hyperlink which can open a modal popup window with further text (such as detailed terms and conditions they are agreeing to or a privacy policy etc.)
To add a Single Checkbox field to your form, click the Single Checkbox Field in the available fields section on the left-hand side of the screen and drag it to the appropriate place on your form.
In the field settings, type a name for your field, the checkbox text that will appear, and select whether or not it is mandatory for the user to tick this before they are able to submit the form.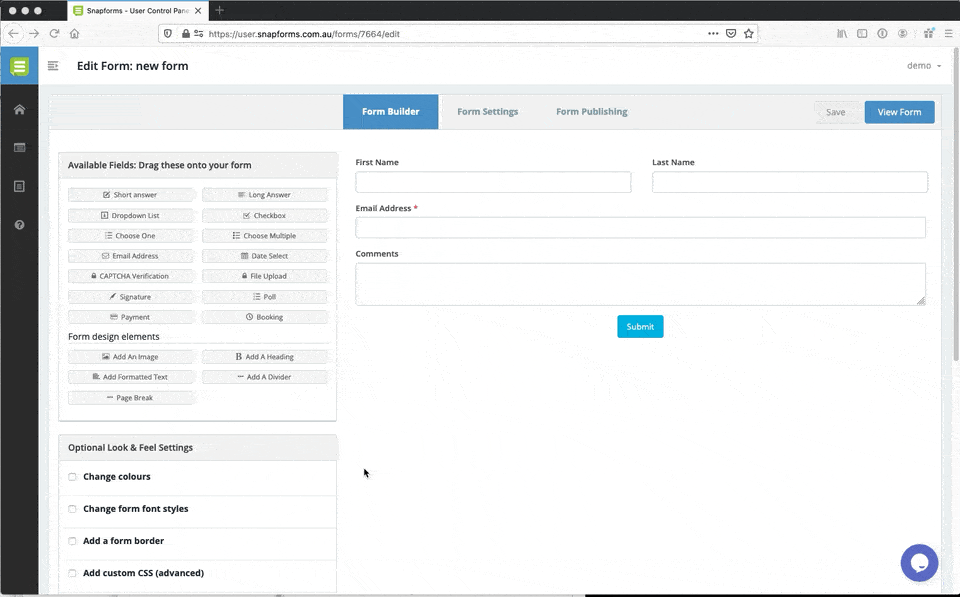 You can optionally choose to add a popup link to your question.